The Impact of GoPro on Modern Marketing Techniques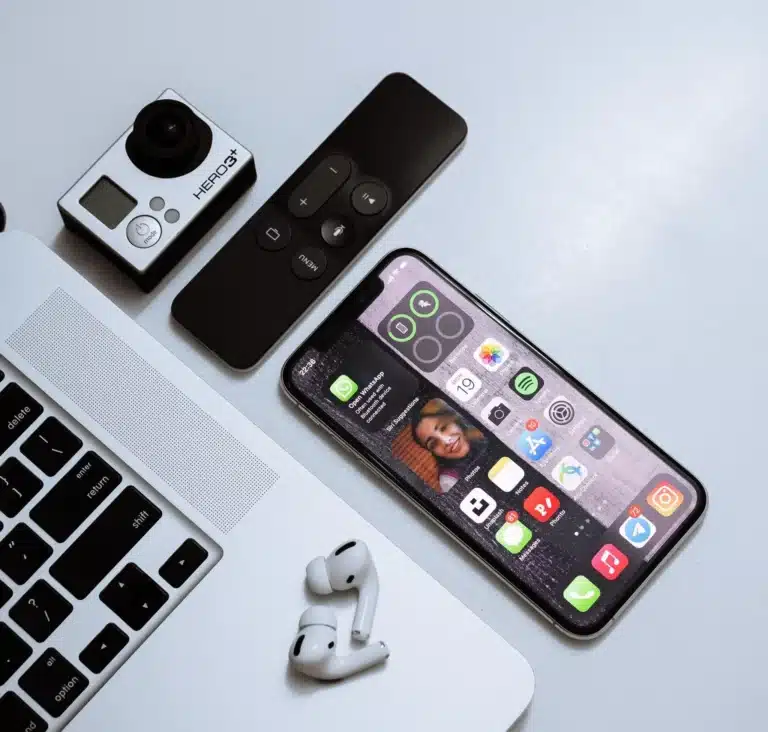 In the bustling world of contemporary commerce, the digital revolution in marketing has emerged as a key player in reshaping how companies strategize and connect with their customers. At the forefront of this transformation is GoPro, a brand that has not just adapted to but significantly shaped this digital shift. A deep dive into GoPro's journey offers us a window into the vast landscape of digital innovation in marketing.
GoPro, with its compact and adaptable cameras, offers a unique perspective on the evolution of marketing in our digital age. This exploration sheds light on the complex interplay between technological advancements and ingenious marketing strategies. Understanding GoPro's approach provides valuable insights into how brands can effectively sell GoPro cameras or similar products in today's market, utilizing a blend of technological savviness and creative marketing. This exploration paves the way for a richer understanding of the digital marketing revolution, illustrating how modern marketing techniques are integral to successfully selling and promoting products in our increasingly digital world.
Revolutionizing Marketing in the Digital World
The leap from traditional to digital marketing signifies a total re-envisioning of how businesses engage with consumers. This seismic shift encompasses:
Innovative Technology Integration: Embedding AI, big data analytics, and VR into marketing strategies has revolutionized the consumer experience, making it more personalized and immersive.
Embracing Data-Driven Tactics: Companies now tap into big data to unlock deeper insights into consumer behaviors and preferences, leading to sharper and more efficient marketing campaigns.
This change has profoundly reshaped the interaction between businesses and consumers, fostering a more dynamic and personalized dialogue. In the midst of this revolution, GoPro has been a frontrunner, integrating cutting-edge technology in both product development and marketing. They've leveraged the rising wave of digital content consumption, aligning their marketing strategies with the evolving habits of a tech-savvy customer base.
The Rise of social media in Digital Marketing
Social media's ascendancy as a marketing platform exemplifies the dynamic nature of digital platforms. Initially a hub for personal connections, social media has transformed into a global marketing juggernaut, opening new frontiers for brand engagement and consumer interaction.
Enhancing Consumer Engagement: The digital age has redefined consumers from passive observers to active contributors in the marketing narrative.
User-Generated Content as a Game Changer: The explosion of UGC has revolutionized digital marketing, lending authenticity to campaigns and deepening customer engagement and loyalty.
GoPro has masterfully capitalized on these trends. By empowering consumers to create and share content, GoPro has not just expanded its reach but also infused its brand with a sense of authenticity and relatability.
GoPro's Mastery in Utilizing User-Generated Content
GoPro's strategic use of UGC marks a new chapter in how brands interact with their audience. This approach has not only broadened the variety of their marketing content but also enriched the brand's story with real-life customer experiences. The Million Dollar Challenge, GoPro's flagship UGC initiative, has not only sourced unique content but also fostered a community of engaged and loyal customers, incentivizing them to share their personal adventures.
Evolving GoPro's Marketing Strategy
Shifting Towards Lifestyle Marketing
In its evolution, GoPro recognized the need to transcend its core audience of extreme sports enthusiasts. This insight led to a strategic shift towards lifestyle marketing, aiming to capture a wider consumer demographic. By positioning its products as integral to everyday life, GoPro has connected with a more diverse audience, reshaping its brand identity to encapsulate a broader spectrum of experiences.
Responding to Market Trends
GoPro's adaptation to the ever-changing market trends showcases its agility. The pivot to lifestyle marketing was a direct response to consumer demand for versatile and accessible cameras, enabling GoPro to maintain its relevance and competitive edge in a rapidly changing market.
Insights from GoPro's Marketing Trajectory
GoPro's narrative is not just a tale of a brand's growth but also a reflection of the sweeping changes in marketing strategies in the digital era. The brand's shift from focusing exclusively on extreme sports to embracing a variety of life experiences underscores the importance of evolving with consumer needs. GoPro's journey, marked by effective use of UGC and strategic marketing adaptations, offers invaluable lessons for navigating the complex terrain of digital marketing.