How To Make Money with ChatGPT in 2023: (7 Proven Ways)
We will be going to discuss how to make money with ChatGPT in this article.
ChatGPT has been a big sensation in recent times.
But what is ChatGPT?
It is a language model developed by OpenAI. Whenever a user asks a query, the GPT (Generative Pre-trained Transformer) tool will generate the preexisting text.
This technology is helping hundreds and thousands of people shape their careers and learnings.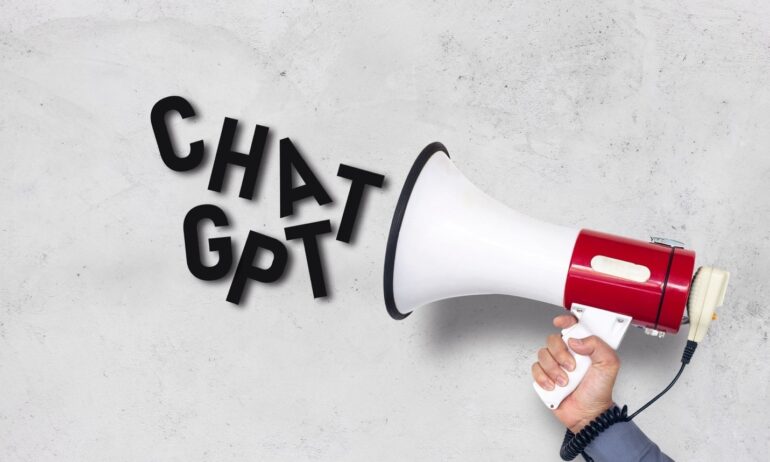 Making money with ChatGPT in 2023 has become an attractive and lucrative opportunity for individuals and businesses. With advancements in AI technology and increasing user adoption, ChatGPT has opened up multiple revenue streams. In this extensive guide, we will explore seven proven ways to monetize ChatGPT, detailing the required skills, steps, and other prerequisites for each method.
1. Freelance Copywriting and Content Creation
According to a survey conducted by Contently, 69% of marketers plan to increase their content marketing budget in the next year. This trend highlights the growing demand for high-quality content across industries.
ChatGPT can help freelance copywriters and content creators meet this demand more efficiently, enabling them to produce a higher volume of content while maintaining quality. In fact, 74% of marketers say that AI-powered content creation has significantly increased their content production speed, as reported by a BrightEdge study.
Furthermore, the global content marketing industry is expected to grow at a CAGR of 16.37% from 2021 to 2028, as per a report by Grand View Research. By leveraging ChatGPT, freelance writers can tap into this expanding market and offer their services to a broader range of clients. It's important to note that 90% of B2B marketers use content marketing as a core component of their marketing strategy, according to the Content Marketing Institute, signifying ample opportunities for writers utilizing ChatGPT.
Skills needed
Writing, editing, creativity, research, and familiarity with ChatGPT
Steps
Develop a portfolio showcasing your writing skills and expertise in various niches. Ensure your portfolio contains a diverse range of writing samples, from blog posts and articles to social media content and ad copy.
Familiarize yourself with ChatGPT's features and capabilities, learning how to fine-tune the output for different industries and audiences. Experiment with prompts, temperature settings, and other customization options to produce high-quality, human-like text.
Sign up on freelancing platforms (e.g., Upwork, Freelancer, Fiverr) or create your website to promote your services. Optimize your profiles and website with relevant keywords to attract potential clients.
Offer ChatGPT-assisted copywriting and content creation services for various formats, such as blog posts, articles, social media content, email campaigns, and whitepapers. Position yourself as an expert who can provide quality content quickly and cost-effectively.
Continuously refine your skills and stay informed about new developments in the ChatGPT ecosystem. Networking with other professionals and participating in online forums can help you stay ahead of the curve.
2. Custom Chatbot Development
Chatbot usage has seen exponential growth in recent years, with the market expected to reach $10.5 billion by 2026, according to a report by Grand View Research. The integration of ChatGPT into chatbot development allows businesses to provide more accurate and human-like conversational experiences to their customers. Gartner predicts that by 2022, 7 out of 10 people who work in an office will use conversational technology every day. This shows how important these kinds of technologies are.
Additionally, a study by Juniper Research suggests that chatbots are expected to save businesses over $8 billion per year by 2022, primarily in customer service applications. This cost-saving potential is a significant driving force behind the adoption of chatbot solutions, creating opportunities for developers who can offer custom ChatGPT-powered chatbots for various industries and use cases.
Skills needed
Programming, chatbot development, UI/UX design, project management, and ChatGPT API integration
Steps
Gain proficiency in programming languages like Python, JavaScript, or Ruby, and learn how to create chatbots using popular frameworks such as Dialogflow or Microsoft Bot Framework.
Acquire UI/UX design skills to create visually appealing and user-friendly chatbot interfaces. Learn to design conversational flows and optimize the user experience.
Understand the ChatGPT API, its capabilities, limitations, and pricing. Learn to integrate the API into your chatbot projects, ensuring seamless interaction between the chatbot and the AI model.
Develop a portfolio showcasing your chatbot development skills. Include chatbot projects you've built for different industries and purposes, such as customer support, sales, or lead generation.
Market your services on freelance platforms or your website. Network with potential clients, offering custom chatbot solutions tailored to their specific needs.
Stay updated on the latest chatbot development trends, tools, and techniques. Engage with the community and attend relevant conferences or webinars to expand your knowledge.
3. ChatGPT Training and Consultancy
As AI adoption accelerates, the demand for experts in AI technologies like ChatGPT is on the rise. According to a survey by PwC, 80% of CEOs believe that a lack of AI talent is a significant barrier to AI implementation in their organizations. This talent gap highlights the need for skilled ChatGPT trainers and consultants who can bridge the knowledge divide and enable businesses to harness the power of AI effectively.
Moreover, the global AI consulting market is expected to reach $29.86 billion by 2025, registering a CAGR of 41.1% from 2021 to 2025, as reported by ResearchAndMarkets.com. This rapid growth signifies lucrative opportunities for ChatGPT trainers and consultants who can offer their expertise to help businesses adopt and optimize the use of AI technologies.
Skills needed
In-depth knowledge of ChatGPT, communication, presentation, and training skills
Steps
Acquire a comprehensive knowledge of ChatGPT, its features, use cases, and best practices. Understand the underlying technology and potential applications across various industries.
Develop training materials, such as guides, tutorials, and courses, to help individuals and businesses effectively utilize ChatGPT for their needs.
Offer consulting services, help clients identify opportunities to leverage ChatGPT in their operations, and provide guidance on implementation and optimization.
Promote your services through online platforms, social media, and networking events. Establish yourself as an authority in the ChatGPT domain.
Continuously update your knowledge and training materials to stay relevant in the rapidly evolving AI landscape.
4. Affiliate Marketing with ChatGPT
Affiliate marketing continues to be a popular revenue-generating channel, with the global affiliate marketing industry expected to be worth $12 billion by 2025, according to Statista. With AI playing an increasingly vital role in digital marketing, ChatGPT has become a sought-after tool for content creation and optimization. By promoting ChatGPT through affiliate marketing, individuals can tap into the growing interest in AI-powered solutions.
A study by Awin found that 65% of affiliate marketers saw an increase in their earnings during the pandemic, emphasizing the resilience and potential of the affiliate marketing industry. By combining the appeal of ChatGPT with effective marketing strategies, affiliate marketers can capitalize on this trend and generate substantial income.
Skills needed
Marketing, content creation, SEO, and familiarity with ChatGPT
Steps
Research the marketplaces offering affiliate programs like ShareASale and ClickBank that provide the opportunity to promote products and programs.
Use ChatGPT to create content that is engaging and optimized for search engines. For instance, create chatbot conversations to highlight the features and advantages of the products or services being promoted.
Optimize your content for search engines (SEO) to drive organic traffic. Perform keyword research, create high-quality content, and build backlinks to improve your search rankings.
Leverage email marketing, social media advertising, and other paid promotion methods to expand your reach and target potential customers.
Track your conversions, analyze performance data, and refine your marketing strategies to maximize your affiliate earnings.
5. ChatGPT-based SaaS Product Development
The global SaaS market is expected to reach $307 billion by 2026, with a CAGR of 18.9%, as reported by Allied Market Research. As businesses increasingly adopt SaaS solutions to streamline their operations, ChatGPT-powered products have the potential to address various niche market needs.
AI integration in SaaS applications is becoming more prevalent, with a study by Accenture revealing that 85% of executives believe that AI will enable them to obtain or sustain a competitive advantage.
Furthermore, 84% of enterprises have increased their AI investments over the past three years, according to a Deloitte study. This investment trend highlights the growing demand for AI-powered SaaS products, providing opportunities for developers to create innovative ChatGPT-based solutions and capture a share of the expanding market.
Skills needed
Programming, product development, UI/UX design, marketing, and ChatGPT API integration
Steps
Identify a specific problem or opportunity within a niche market that can be addressed using ChatGPT's capabilities.
Design and develop a SaaS product that leverages ChatGPT to provide value to users. Integrate the ChatGPT API and create an intuitive, user-friendly interface for your customers.
Validate your product with potential customers, gather feedback and make necessary adjustments to ensure it meets their needs.
Launch your product, focusing on marketing and promotion through various channels, including content marketing, paid advertising, and social media.
Continuously iterate and improve your product based on user feedback, market trends, and ChatGPT advancements.
6. ChatGPT-powered Language Services
The global language services market is projected to reach $128.8 billion by 2027, as reported by Statista. As AI continues to advance in natural language processing and understanding, ChatGPT has become a valuable tool for providing accurate translation, transcription, and multilingual content creation services. According to a survey by CSA Research, 56% of language service providers (LSPs) plan to invest in AI technologies to improve their offerings.
Moreover, a study by Nimdzi Insights reveals that the demand for translation services is growing at an annual rate of 4.7%. By harnessing the capabilities of ChatGPT, language service providers can cater to this increasing demand more efficiently, offering faster turnaround times and cost-effective solutions to their clients.
Skills needed
Language proficiency, translation, transcription, editing, and familiarity with ChatGPT
Steps
Hone your language skills in multiple languages, focusing on translation, transcription, and editing.
Learn how to use ChatGPT for language-related tasks, such as translating text, transcribing audio, or generating multilingual content.
Offer ChatGPT-assisted language services on freelance platforms or your website, targeting clients who require translations, transcriptions, or multilingual content.
Continuously refine your language skills and stay informed about improvements in ChatGPT's language capabilities.
7. ChatGPT Workshops and Webinars
As the demand for AI skills grows, the need for training and educational resources has become more critical. The AI education market is expected to reach $30 billion by 2032, as per a report by Reports and Data, with a CAGR of 38.8%. By offering ChatGPT workshops and webinars, individuals can tap into this burgeoning market, providing valuable knowledge and hands-on experience to learners.
Furthermore, a study by McKinsey indicates that 62% of executives believe they will need to retrain or replace more than a quarter of their workforce by 2023 due to advancements in AI. This workforce transformation underscores the importance of upskilling and reskilling initiatives, presenting opportunities for ChatGPT educators to deliver targeted training programs and help businesses adapt to the evolving AI landscape.
Skills needed
Public speaking, presentation, teaching, and in-depth knowledge of ChatGPT
Steps
Develop a curriculum that covers various aspects of ChatGPT, such as its features, use cases, best practices, and hands-on exercises.
Organize workshops and webinars targeting individuals or businesses interested in learning about and leveraging ChatGPT.
Promote your workshops through social media, email marketing, and relevant online communities, highlighting the value and benefits of attending your sessions.
Gather feedback from participants, refine your workshop content and delivery to ensure a high-quality learning experience.
Network with other professionals and industry experts to stay updated on the latest developments in ChatGPT and incorporate them into your workshops.
Conclusion
In short, the growing demand for AI-powered solutions and services presents a wealth of opportunities for individuals and businesses looking to make money with ChatGPT in 2023.
By harnessing the power of ChatGPT, you can explore various avenues such as freelance copywriting, custom chatbot development, training and consultancy, affiliate marketing, SaaS product development, language services, and workshops or webinars.
Each of these proven methods offers a unique way to capitalize on the expanding AI market and establish a successful career or business in the ChatGPT ecosystem.
By developing the required skills, staying informed of industry trends, and continuously adapting to new advancements, you can seize these opportunities and create a sustainable and lucrative income stream in the age of AI.
We hope this article helps people in making money with ChatGPT.
Have you used ChatGPT to make money?
We would love to hear about your experiences too.