The Benefits of Website Translation to Your Business
In today's interconnected global marketplace, reaching a diverse audience is paramount for business success. One of the most effective strategies for expanding your customer base and increasing your brand's visibility is website translation. Making your website accessible in multiple languages can help you tap into new markets and connect with potential customers who you may haven't reached yet.
The decision to embrace website translation is not just a mere choice—it's a strategic move that can reshape the trajectory of your business. To help you understand how crucial it is these days, here are some advantages website translations can bring to your company.
Enhanced Market Reach
Expanding your business beyond the borders of your native tongue opens the door to a wide pool of potential customers. A translated website allows you to communicate effectively with individuals who may not be fluent in your language, enabling you to engage and convert a wider audience.
By accommodating the linguistic preferences of different regions through English to Spanish translation or any language of your choice, you can show your commitment to meeting diverse consumers' needs.
Increased Credibility and Trust
A professionally translated website lends an air of credibility and legitimacy to your business. When users encounter a website in their native language, it conveys a sense of familiarity and comfort. This can help foster trust and build positive relationships with potential customers. Users are also more likely to view your business as reliable and authentic if you make the effort to communicate in their language.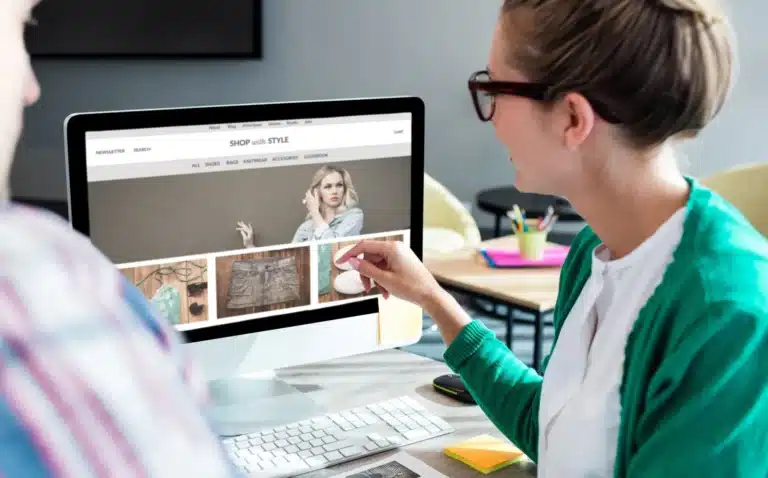 Competitive Edge
A multilingual website can give you a significant edge over competitors who have yet to embrace translation. By proactively catering to the preferences of diverse audiences, you position your business as forward-thinking and customer-centric. This can translate into higher customer loyalty, more customer traffic, repeat business, and referrals.
Improved User Experience
User experience plays a key role in the success of your website. When visitors can navigate your site effortlessly in their preferred language, they are more likely to stay longer, explore more pages, and make purchases. This seamless browsing experience reduces language-related barriers and friction points, resulting in a more positive interaction with your brand.
Access To Global Markets
Website translation is your passport to enter new international markets. Offering content in the languages spoken in your target markets can help break down language barriers and effectively tap into the vast potential of global consumers. Eventually, this expansion can lead to increased sales, greater brand recognition, and a broader customer base that spans different cultures and regions.
Search Engine Visibility
Investing in website translation can also boost your search engine visibility on a global scale. When your website is available in multiple languages, it's likelier to appear in search results conducted in those languages. This not only enhances your organic reach but also increases the likelihood of attracting highly relevant traffic from different corners of the world.
Better Communication
Clear communication is the foundation of successful business relationships. A translated website ensures that your messages, product descriptions, and instructions are accurately conveyed to your audience. This also reduces the risk of misunderstandings, returns, or customer dissatisfaction, thereby fostering smoother interactions and building a positive reputation for your brand.
Localization Opportunities
Localization goes beyond translation by tailoring content to suit specific regions' cultural nuances and preferences. Customizing your website's content, images, and design elements to align with local customs demonstrate respect for your target audience's culture. This level of personalization can resonate deeply with customers, making them more willing to engage with your brand.
Expanded Partnership Prospects
Website translation can also open doors to collaborations and partnerships on an international scale. When potential partners see that you've invested in communicating effectively with their audience, they're more likely to consider you a valuable ally. This can lead to cross-promotions, joint ventures, and mutually beneficial arrangements that would have been harder to secure without a translated website.
Key Takeaway
As highlighted from the discussion above, embracing website translation is a strategic move that can benefit your business significantly. From reaching new markets to improving user experience, the advantages are undeniable, and the possibilities are endless. However, take note that it's not just about translating words; it's also about adapting to various cultural nuances that show you truly understand and care about the people you aim to serve.
By breaking down language barriers and catering to the diverse linguistic needs of your audience, you position your business for growth and success on a global scale.