Short-Term vs. Long-Term Financial Goals: Tips To Balance Your Priorities
Ever felt like you're trying to catch a raindrop in a hurricane? That's how juggling short-term and long-term financial goals can sometimes feel.
Imagine this: you're picturing that dream vacation next summer—the sun, the beach, the mojitos. That's your short-term goal. But wait, there's also the serene image of you, decades from now, retired, without a financial worry in the world. And that's your long-term goal.
Now, how do you make sure that beach holiday doesn't wash away dreams of a peaceful retirement? It might seem overwhelming, like standing at the base of a mountain, but every peak is conquered step by step.
This guide is your trusty compass, leading you on a journey to balance your wants with future needs, ensuring that today's sunny days don't overshadow tomorrow's golden sunsets. Ready to embark on this adventure? Let's dive deep and set the course for financial success.
Identify Your Goals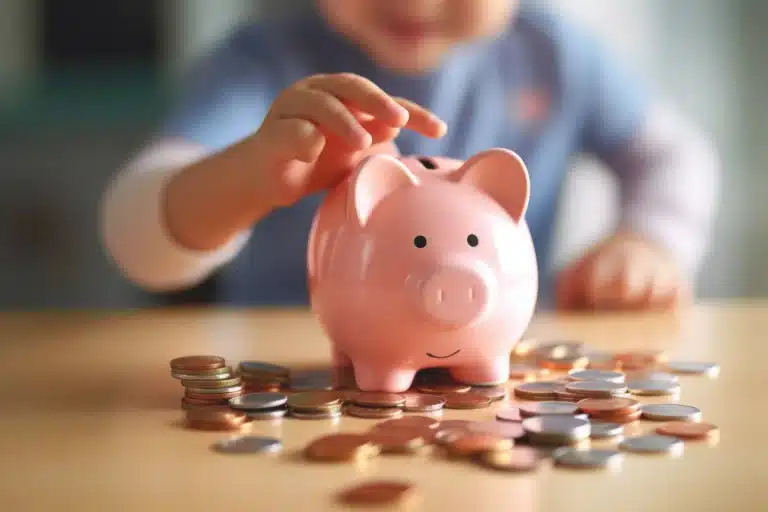 Before anything else, it's crucial to distinguish short-term from long-term financial goals. Short-term goals typically include things that can be achieved in less than a year. Examples often include saving for a vacation or paying off a small debt.
Long-term financial goals, on the other hand, have a time horizon of more than a few years. These often include saving for retirement, buying a home, or building a robust investment portfolio.
Now, take a piece of paper and start jotting down all your financial goals, no matter how big or small they are. This list will serve as the foundation for your financial planning. Don't hold back; put everything on the table.
Lastly, don't forget to be specific about your goals. The more specific you are, the better. This gives you a clear target to aim for, and being realistic ensures you don't set yourself up for failure.
Create A Realistic Budget
Creating a realistic budget is the cornerstone of managing financial goals. It's akin to building a blueprint for a house; it lays out the foundation and structure of your financial life. Here's how to nail it down:
First, determine your total monthly income. Aside from your salary, make sure to include any side hustle, dividends, and other income sources. This will give you a clear picture of what you're working with.
Now, categorize your expenses into 'needs' and 'wants.' Needs are non-negotiable, like rent and groceries, while wants include dining out and entertainment. This helps in distinguishing between essentials and luxuries.
Remember, a budget isn't set in stone. Regularly review and adjust it (better with a budgeting app) to reflect changes in income, expenses, or financial goals. This keeps your financial house in order.
Establish An Emergency Fund
Before focusing on long-term aspirations, it's wise to establish a solid emergency fund. This provides a financial safety net for unexpected expenses, ensuring that any unforeseen event doesn't derail your short-term and long-term goals. Here's how to do it:
Building an emergency fund might seem daunting, but starting small can make the process more manageable. Begin by setting aside a small percentage of your paycheck. Even small contributions can quickly add up, providing peace of mind.
Moreover, your emergency fund should be accessible, but avoid mingling it with your everyday spending money. Consider opening a separate savings account. This way, the money is available when needed, but not too tempting to touch for impulsive buying.
Seek Professional Advice
Balancing short-term and long-term financial goals can sometimes feel like navigating uncharted waters. It's not unusual to feel overwhelmed. That's where seeking professional advice comes in handy.
You might wonder, why seek advice when there's a plethora of information available online? Well, while the internet offers a wealth of knowledge, sifting through the noise to find reliable, personalized advice tailored to your unique financial situation is challenging.
Financial advisors have the expertise to provide personalized strategies. They can help craft a roadmap that aligns with your individual needs, goals, and risk tolerance. This customized approach can significantly increase the likelihood of achieving your financial objectives.
Stay Disciplined and Patient
Balancing short-term and long-term financial goals is no easy feat, but with perseverance and a clear focus, you can reach financial stability and security. Here's how to cultivate discipline and patience in your financial journey:
Clearly define what you're aiming to achieve. Knowing exactly what your goals are can help you stay focused and motivated, reducing the temptation to stray off course.
Then, develop a solid, achievable plan. Break your financial goals down into manageable steps and create a timeline. This approach helps maintain focus and makes the journey seem less daunting.
By embracing discipline and cultivating patience, you pave the way for achieving both your short-term and long-term financial goals. It may be challenging at times, but remember, the journey of a thousand miles begins with a single step.
Final Thoughts
Balancing short-term and long-term financial goals isn't a walk in the park, but it's certainly achievable. By following these tips, financial stability isn't just a dream but a very attainable reality.
Remember, it's all about taking small, consistent steps toward a financially secure future. Keep your eyes on the prize and stay disciplined along the way!